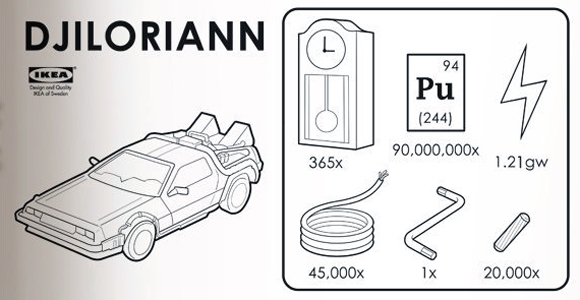 Who doesn't love Ikea — aside from Typophiles of course. Where else can you find bookshelves, chrome toilet bowl cleaners and Swedish meatballs all under one big, blue roof? If you love the feeling of accomplishment after you've followed their manuals to complete an end table, then you'll appreciate these sci-fi inspired Ikea manuals from College Humor.
Here is the Jurassic Park version:
and instructions to build your own lightsaber for good measure:
For more DeLorean goodness, check out The Body Shop Mix-Ups and make sure to check out Star Wars: Day Of The Dead while you're at it.
Comments
comments