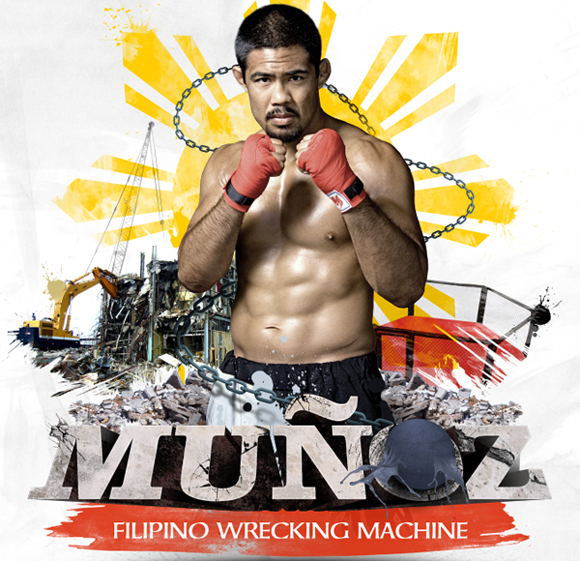 Check out the new poster we just finished for UFC Middleweight Mark Munoz.
With a nickname like the "Filipino Wrecking Machine", imagery was pretty much spoken for. Take a look below for the wrecking crew, wrecking ball, MMA cage mashup.
The poster will be available soon from Mark's website.
Special thanks to Foot-Candles for the pic!
You might also want to check out:
Comments
comments